Smallest 100W USB-C Wireless Charging Hub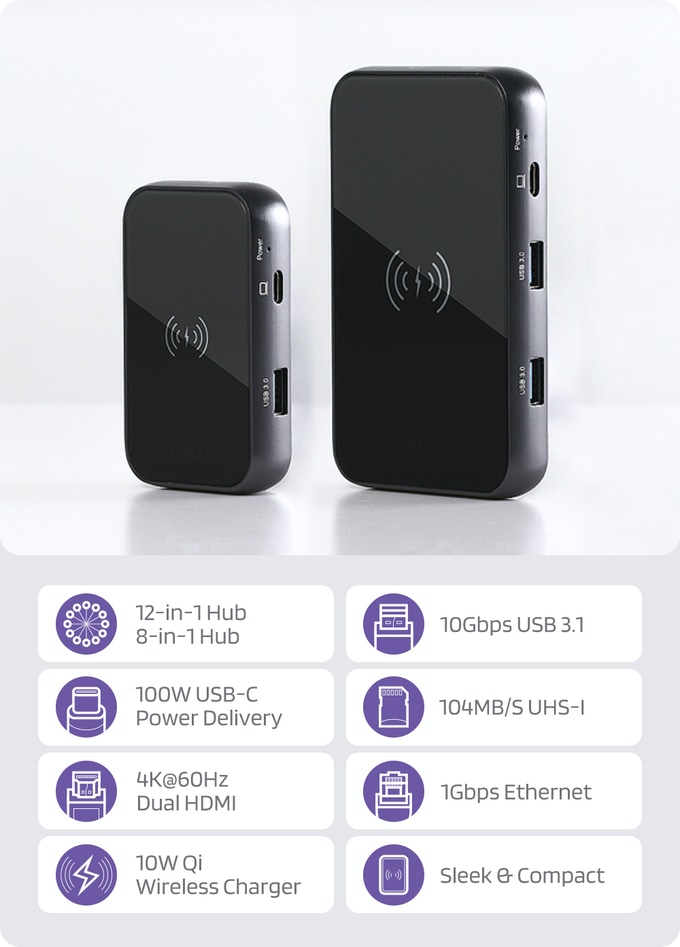 Full-Port Design
Full-port design means more winsome, intuitive and of course, most importantly, more free to use it.
Full-Metal Aluminum Alloy Appearance
Velvety smooth full metal aluminum alloy appearance with tempered glass material endows Lauco the concrete meaning of the ultimate combination of beauty and technology.

Lauco Hub connects all your devices at the same time and in good order! 
With 2x 4K HDMI, 2x USB-C(More than those ordinary hubs), 3x USB-A, Ethernet RJ45, MicroSD, and SD, Lauco Hub is designed to work seamlessly with your newest MacBook/iPad Pro, mobile devices (Apple/Android), Nintendo Switch, Drones and more. 
Juice Up All Your Devices at PD 100W
Unlike other hubs that are limited to 61W/65W, Lauco Hub charges your laptops, phones, and other devices with an ultra-powerful 85W (20V/4.25A) USB-C output power delivery.
*100W Power Distribution: 85W USB-C PD+10W Wireless Charger+5W Other Ports

Dual 4K HDMI Massively Doubles Visual Impact
Lauco Hub makes your dreams come true with the most robust visual solution for extended high definition displays using dual 4K HDMI outputs. Phenomenally vivid, brilliant, and true-to-life images and videos
*Multi-Display Mode: Clone/Extend/Colleague Mode (Only Work with Windows System) | Video Editing/Meeting/Entertainment | Single: 4K@60Hz | Dual: 4K@30Hz

Wireless Charging
 With the latest Qi wireless standard supporting 5W, 7.5W, and 10W Qi-certified charging, Lauco Hub puts fast wireless charging at your fingertips.
Smart temperature control and overcharge-proof technology effectively extend the hub's service life and keeps you and your devices safe at all times. (IOS devices 7.5W Max, Android devices 10W Max)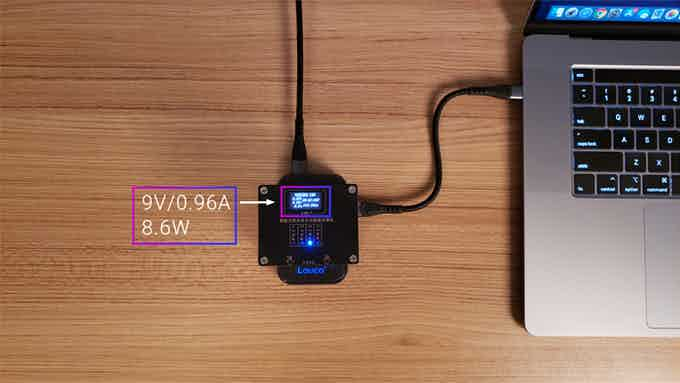 Powerful 12-In-1 / 8-In-1 Hub Connection
Super Fast Data Transmission For More Freedom
Employing 5Gbps USB 3.0, MicroSD and SD 104MB/s USH-I, with SD 3.0 Standard, 1Gbps Ethernet... Lauco Hub handles data-heavy applications with ease and makes large file transfers fast and efficient.
Ethernet RJ15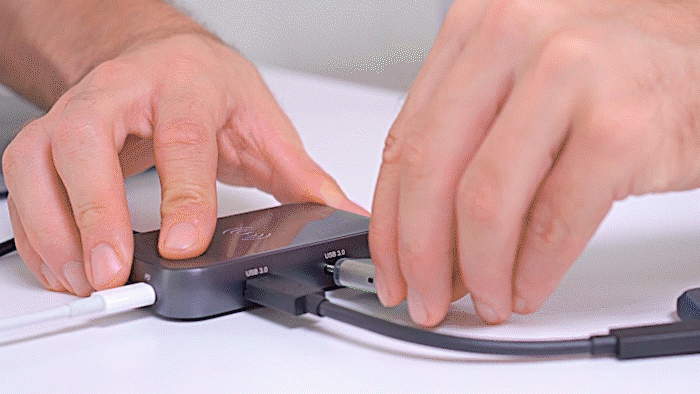 PC Mode
The smartphone is connected to an external display (TV or monitor) for providing users with desktop environment services. By connecting a keyboard and mouse, just enjoy operating tasks that were previously performed on the touch screen of a smartphone on a bigger screen.
* The PC Mode function requires the mobile phone to support DisplayPort alternate mode (ALT) mode.


20cm full-function cable, double c port, support PD 100W charging, support 3.1 Gen2 data transmission.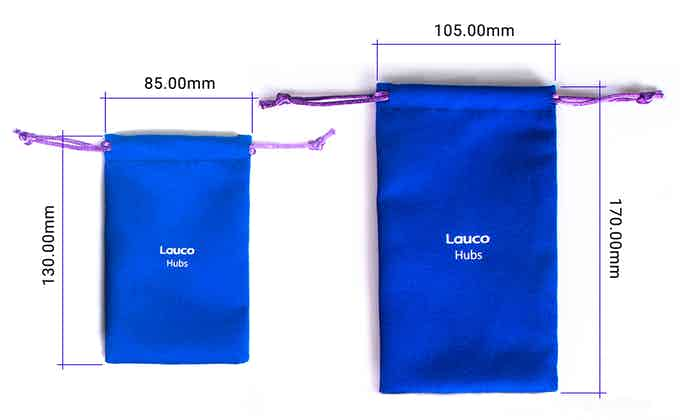 Breathtaking Elegance & Strength
Typical hubs are bulky and unsightly. Lauco Hub is compact, sleek, and lightweight (less than 0.44 lbs/ 200 g). Take it anywhere with you, it's pocket-sized perfection!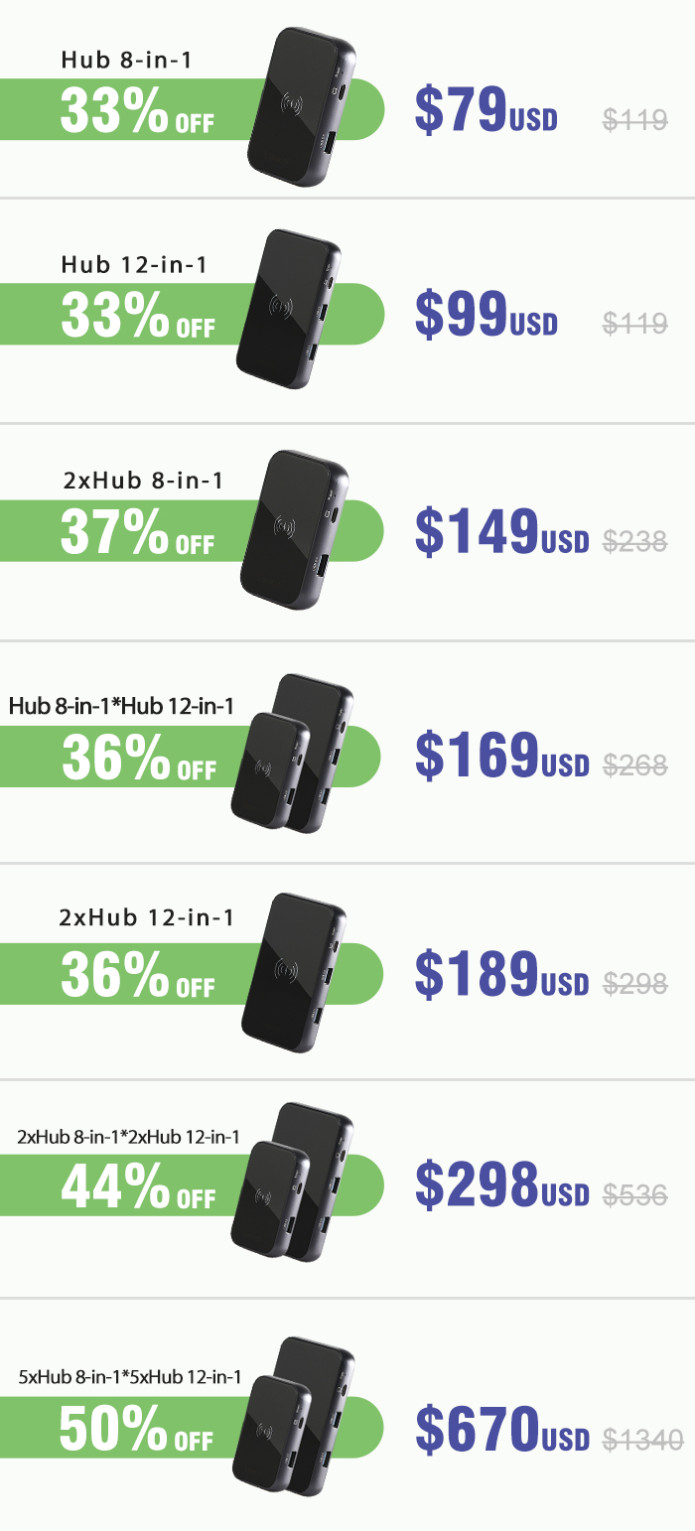 First Stretch Goal Unlocked-Upgraded to USB 3,1 Gen2 10Gbp/s

Second Stretch Goal Unlocked-New Color: Light Silver

Third Stretch Goal-Upgrade the Wireless Charger from 10W to 15W & New 2mm Non-slip Silicone Pad



Check Now: https://www.zdnet.com/article/lauco-8-in-1-worlds-smallest-100w-usb-c-wireless-charging-hub/

Check Now: https://global.techradar.com/en-za/reviews/lauco-8-port-wireless-charging-miniature-docking-station

Check Now: https://japan.cnet.com/article/35158015/

Check Now:  https://www.techrepublic.com/article/6-accessories-for-macs-for-working-from-home/

Check Now: https://wccftech.com/review/lauco-12-in-1-usb-c-hub-with-wireless-charging-review/

Check Now: https://www.phonearena.com/news/this-product-makes-the-perfect-gift-for-a-device-loving-friend_id127586

Check Now:  https://phandroid.com/2020/08/29/lauco-12-in-1-wireless-charging-usb-hub-review-an-incredible-amount-of-features/

Check Now:  https://www.redmondpie.com/review-lauco-100w-usb-c-wireless-charger-is-a-12-in-1-hub-for-your-mac-and-laptops/
Fresh Review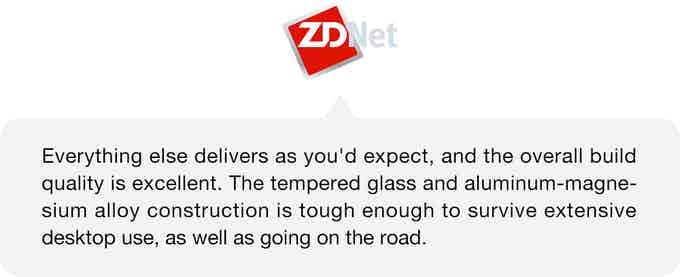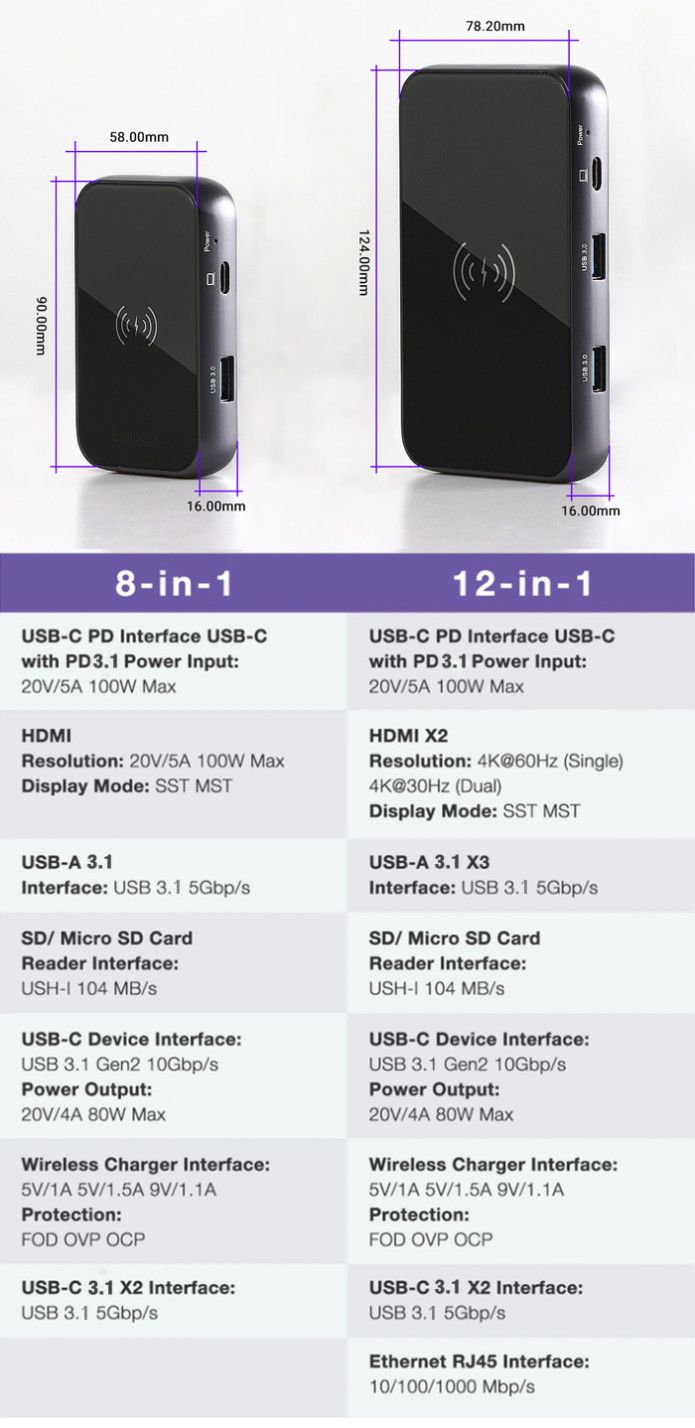 8-in-1 weight less than 100g, 12-in-1 weight less than 185g.
Premium Warranty for Long-Term Peace of Mind
Up to 18 months of premium warranty, professional customer service, and helpful technical support give you peace of mind now and in the future.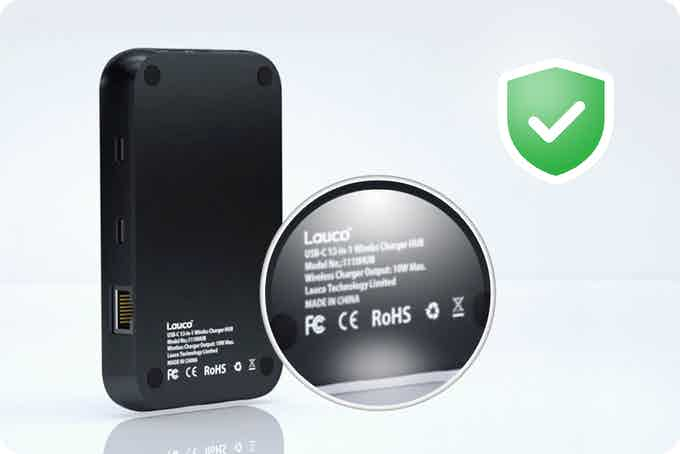 Macbook/laptops are becoming thinner and thinner and can't accommodate enough space while using. Besides, the popularity of mobile phone wireless charging asks us to carry more external equipment when going out. Now Lauco HUB will provide you with a one-stop solution to solve all these problems without wasting money on expensive docking stations and wireless charging.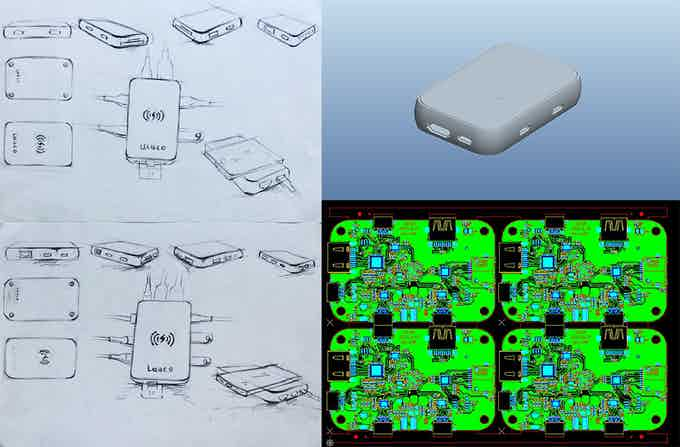 Who we are?
Lauco Technology Limited was founded by a team of passion and creativity. We are specialized in designing and manufacturing USB-C accessories. Mainly focus on Apple appliances, USB-C laptops, Tablets, Phones, and Display devices. We aim to be one of the worldwide hardware brands, to provide notable products, and customer services.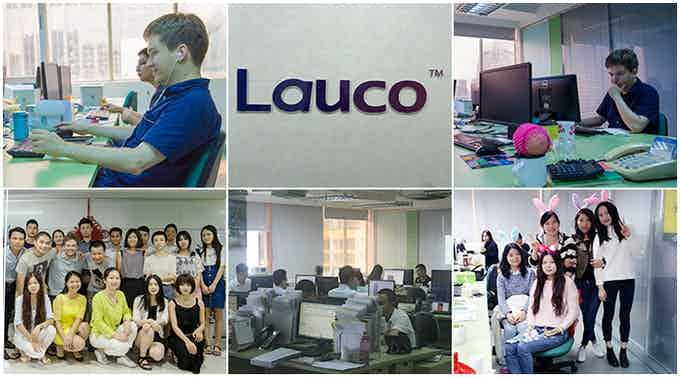 We currently design a different series of products to provide all-round service for our customers:
 

Lauco Hubs

 

– World smallest USB-C Hub with wireless charging
 

Lauco cables

 

– Super durable, powerful and fun cables(USB-C to USB-C 100W Cable / USB-C to Lightning Cable / Thunderbolt 3 Cable 40Gbps / USB-C to HDMI Cable / USB-C to HDMI Adapter / Magnetic USB-C Cables
 

Lauco Power 

– High-powered GaN USB-C charger(Coming soon)
Why we do?
We strongly believe that technology should be developed to service people and easy our life. At Lauco, we come up with leading solutions and quality products over the industry, to provide convenience usage experience according to the fast-paced lifestyle in the whole society. Pursuing high efficiency and original design is the key to make our team unique. Every product is made of the quality material and stunning manufacturing process so that our customers could get better products and service.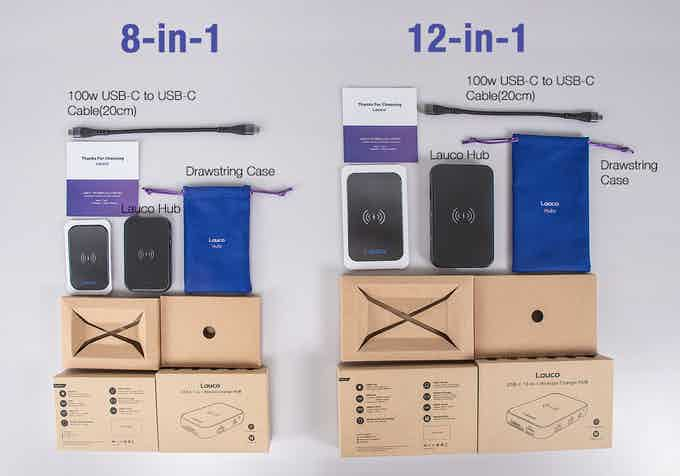 Lauco HUB comes with a 1* USB-C wireless Charger  HUB , 1* 20cm USB-C Cable , 1* Drawstring Case, and friendly service.
 * FSC Certificated Packaging + 100% Biodegradable Material
Lauco Technology Limited is a company promoting the concept of global environmental protection. All the packages for our products are 100% recyclable, reusable, degradable. Our team not only focus on good products, we are also improving the way people who are trying to protect our environment. Lauco™ is undergoing innovative tech to reduce the damage to our plant. We could do better!
Lauco™ is the first cable that equips this environmental-friendly package with recyclable paper. We first designed this pull box, for well storing your cables in the most unique way.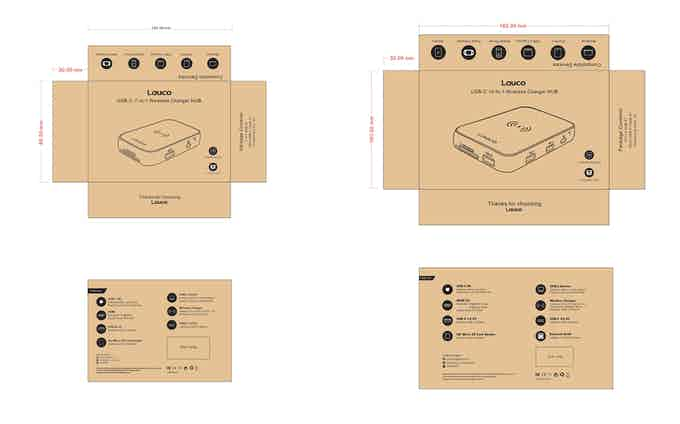 Select a perk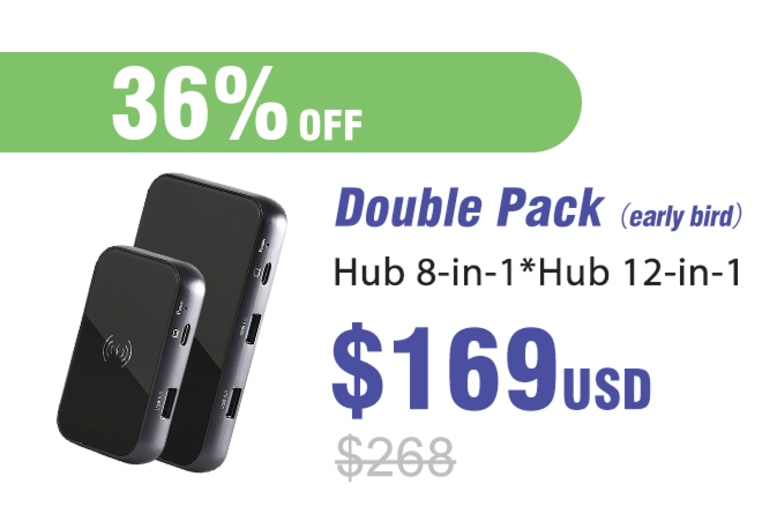 8/12 Combo【36% OFF】
$169 USD

 
$268 USD

 
(36% OFF)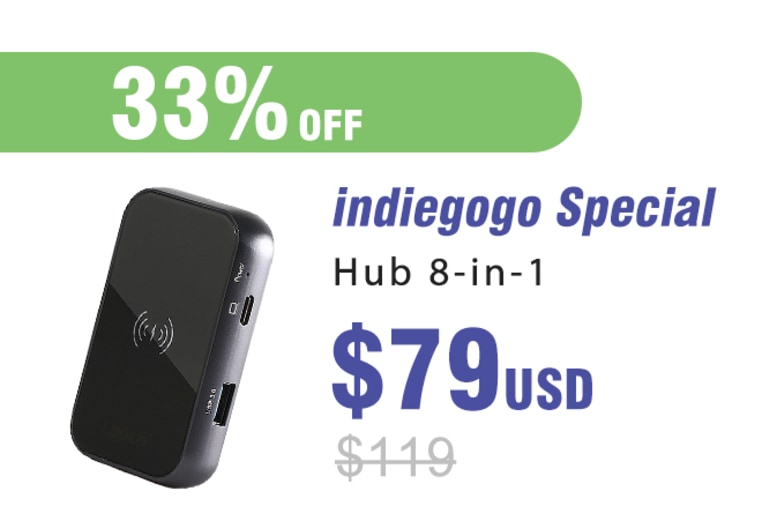 8-In-1 Hub【33% OFF】
$79 USD

 
$119 USD

 
(33% OFF)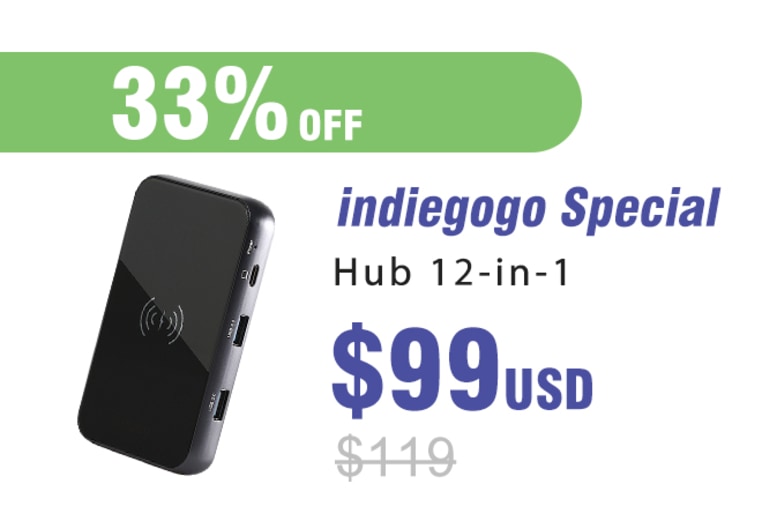 12-In-1 Hub【33% OFF】
$99 USD

 
$149 USD

 
(33% OFF)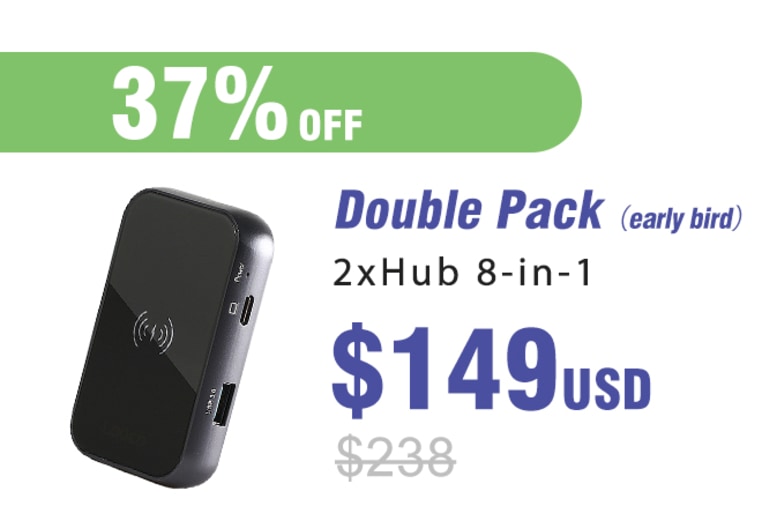 2 x 8-In-1 Hub【37% OFF】
$149 USD

 
$238 USD

 
(37% OFF)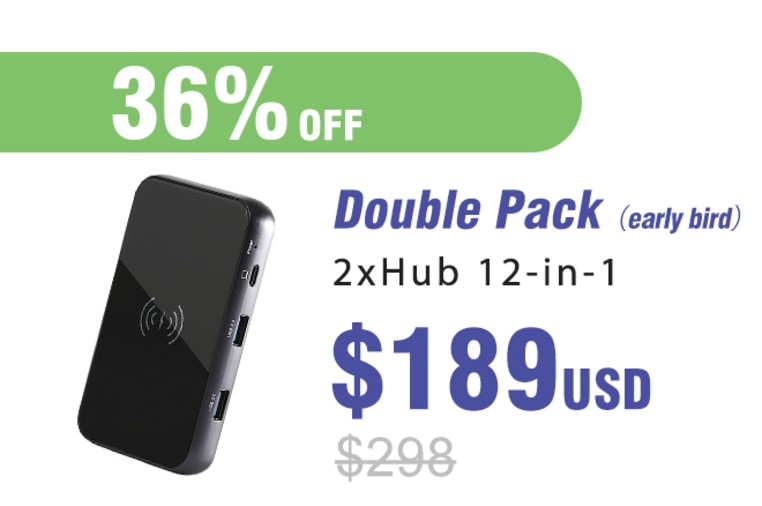 2 x 12-in-1 Hub【36% OFF】
$189 USD

 
$298 USD

 
(36% OFF)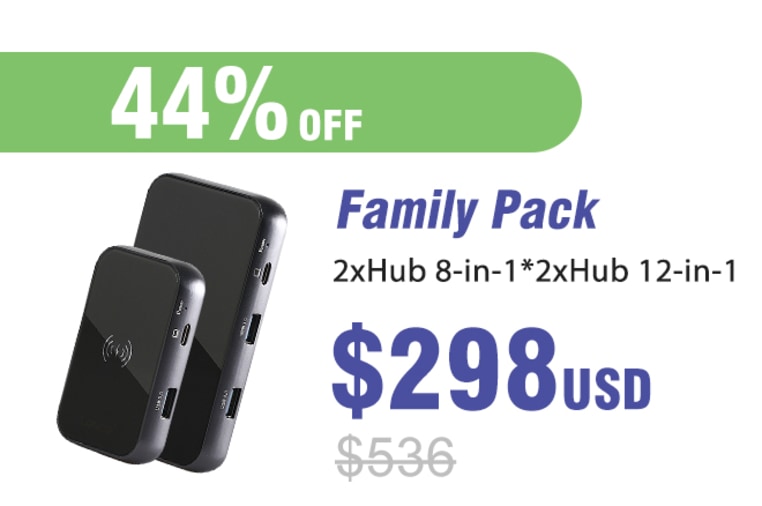 2x 8-in-1 + 2x12-in-1【44% OFF】
$298 USD

 
$536 USD

 
(44% OFF)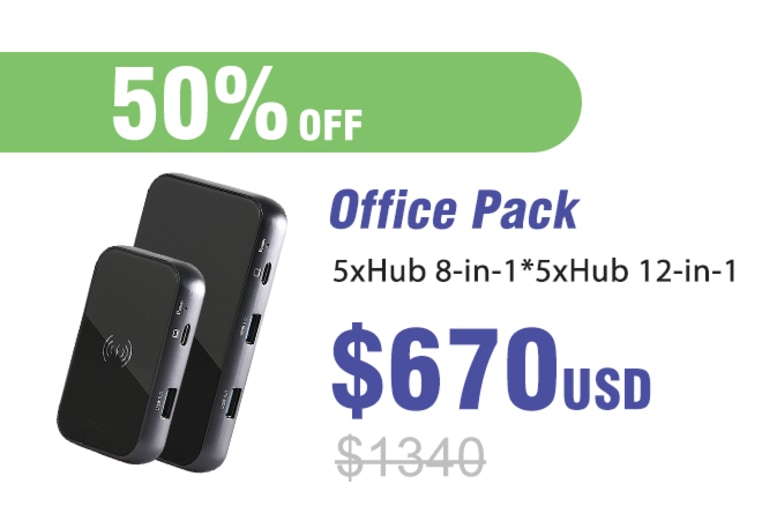 5x 8-in-1 + 5x12-in-1【50% OFF】
$670 USD

 
$1,340 USD

 
(50% OFF)
---